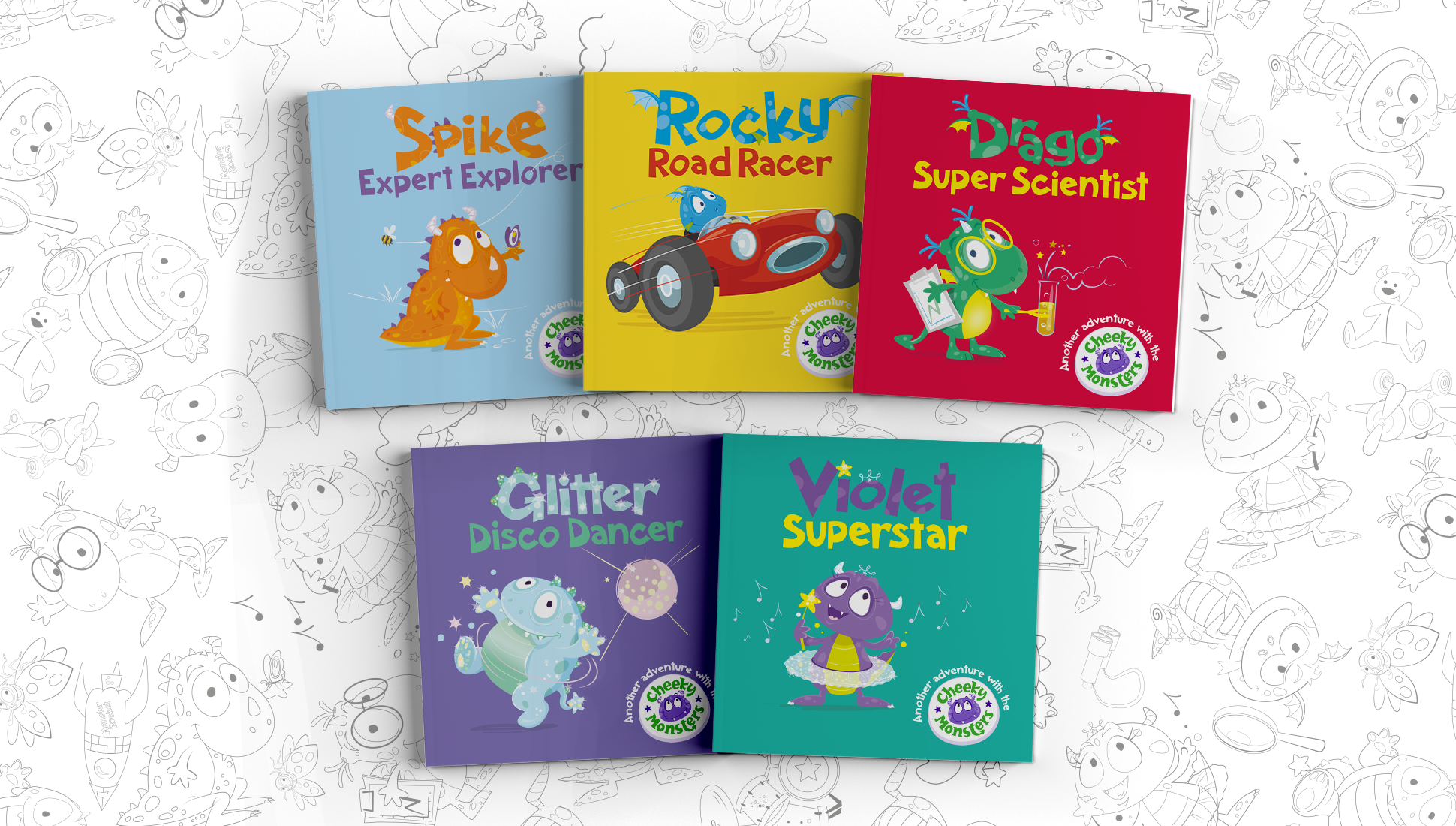 Exploring with Spike, experimenting with Drago… the adventures are endless with the Cheeky Monsters. Not forgetting Violet, Rocky and Glitter, too!
Primarily aimed at children between three and five years old, the Cheeky Monsters concept was born out of the imaginary characters and friends created when children play. The fun world of the Cheeky Monsters comes to life in five collectable storybooks, each spotlighting a different monster character.
In each exciting adventure, imaginary play becomes real as the Cheeky Monsters transform something ordinary into the extraordinary.
From singing in a band to speeding around a racing track; having a disco party to launching a rocket into space… anything is possible! The Cheeky Monsters encourage your little ones to have the confidence to play together, express themselves freely and use their imagination.
Each storybook also includes a fun activity to do at home, like building your own bottle rocket, or making your own bug hotel, which also supports the school curriculum and encourages learning through play.
Order yours: Start your collection today by visiting our Online Shop!
Priced at £6.99 each, our storybooks feature a stunning full colour cover, playful rhyming text written by author Josephine Collins, alongside beautiful illustrations by Anna Hancock.
The collection is also complemented by a range of soft cuddly toys, so the adventure can start in the storybook world and carry on at home with your very own Cheeky Monster!
Everyone has a Cheeky Monster, which one are you?