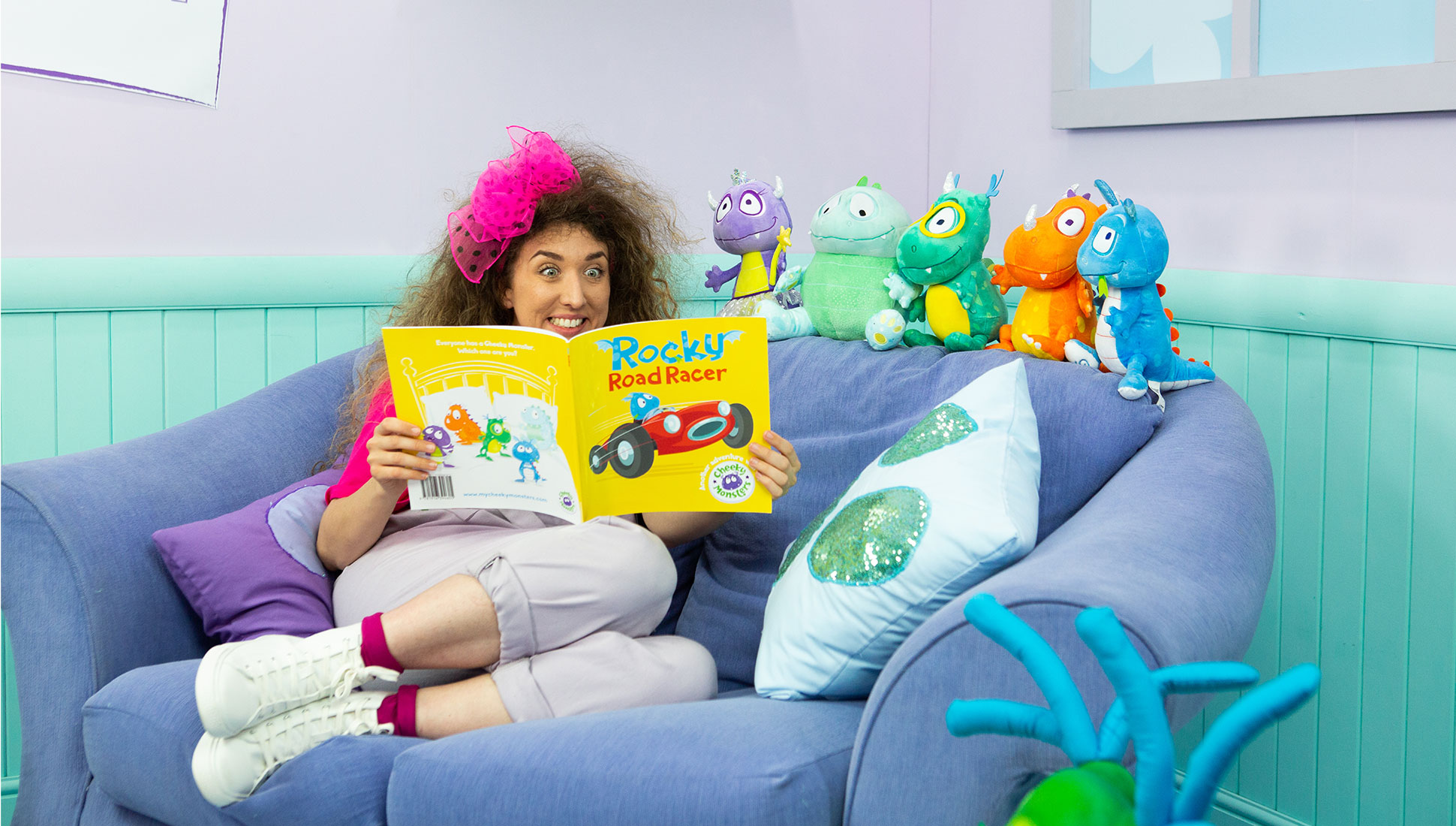 Welcome to mycheekymonsters.com, home of the Cheeky Monsters!
Invisible to grown-ups, Cheeky Monsters are all around us. They love hiding in all sorts of places and getting up to mischief. They are friendly, highly likeable and very curious.
Parents, grandparents, aunties and uncles all might refer to their own cheeky monkey at home, we like to call them Cheeky Monsters!
Who are the Cheeky Monsters?
Cheeky Monsters vary in personality, colour, hobbies and horns! Some have monster spikes and glitter splotches; some wear glasses, and others like to wear tutus. They all have one thing in common… they are Cheeky Monsters!
Introducing Violet, Glitter, Rocky, Drago and Spike. Everyone has a Cheeky Monster, which one are you?
Our Monster Mission
Cheeky Monsters is a new pre-school character brand, inspired by children and centred on creativity. As a book-led brand, the Cheeky Monsters concept was born out of the imaginary worlds and imaginary friends created when children play.
Our Monster Mission is simple: using the power of imagination, we aim to inspire young minds to be curious, creative and make every day an adventure.
The cheeky collection
The Cheeky Monsters come to life in five collectable storybooks, aimed at children aged between three and five years old.
Each book also includes a fun activity to do at home, like building your own bottle rocket or making your own bug hotel, which also supports the school curriculum and encourages learning through play.
The collection is also complemented by a range of soft cuddly toys, so the adventure can start in the storybook world and carry on at home with your very own Cheeky Monster!
Let the adventures begin!
Come and join the adventure with the Cheeky Monsters…
As well as our mycheekymonsters.com website and storybooks, we are also on social media, with an interactive YouTube channel, Facebook page and Instagram page – be sure to follow us.
You can start by playing some of our games and activities with your little one!