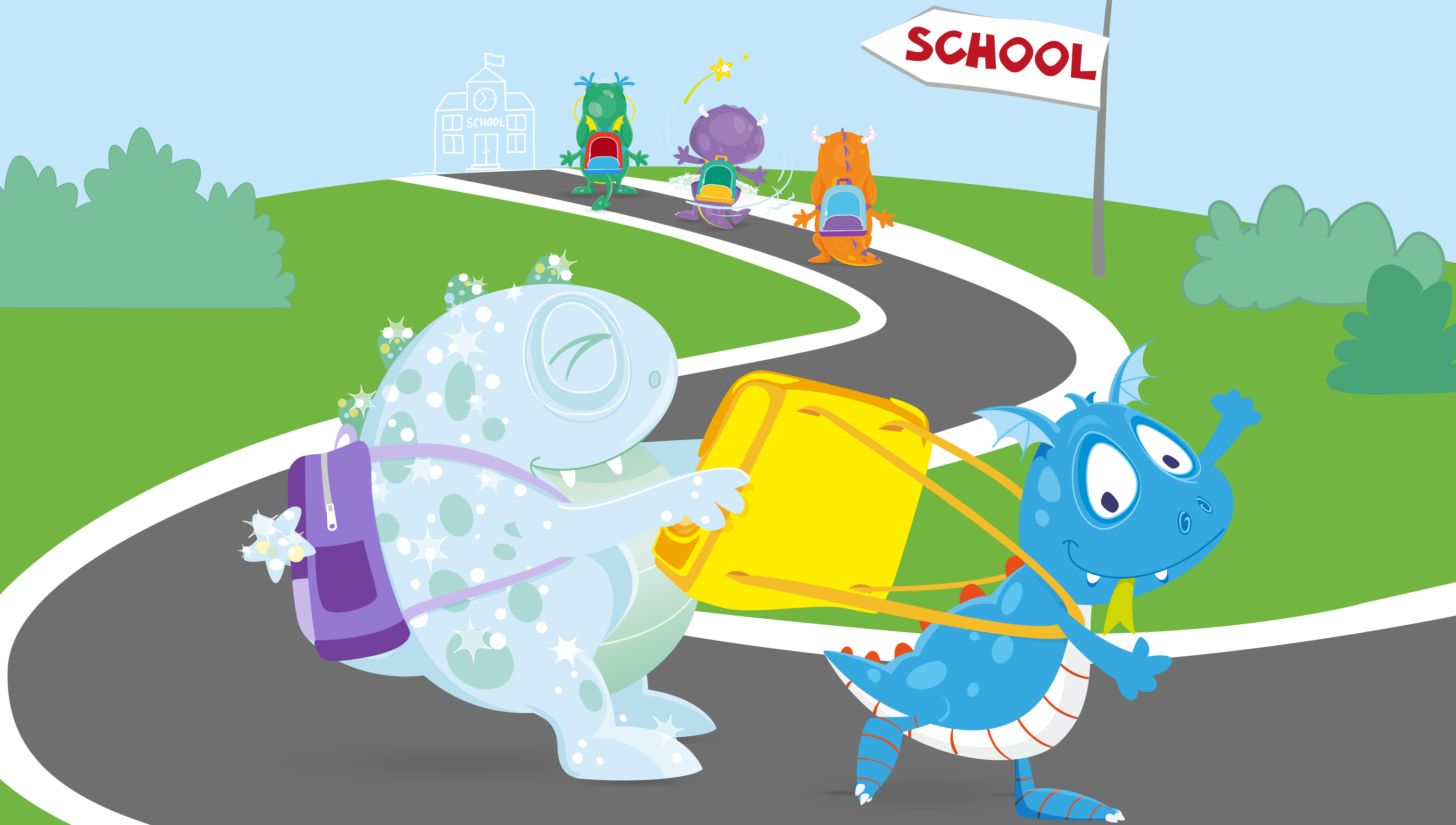 If your little one is starting 'big school' for the first time this September it can feel like a big step for your child and you, as the big day approaches you are both bound to be very nervous about this new adventure but it's also normal to feel nervous too. Don't worry we have four top tips to get your Cheeky Monster ready for this important milestone!
Make a Monster list!
 Most primary schools have a uniform and back-to-school shopping can be a really good way to get them excited about school. Get a checklist together of what you need to buy such as, lunchbox, water bottle, school shoes (new shiny shoes are the best to do a Cheeky Monster Glitter wiggle) and backpack. Take your little one shopping with you so they can help choose everything, try on their new clothes, and get excited about starting 'big-school'.
We are dreaming of a My Cheeky Monsters back-to-school range!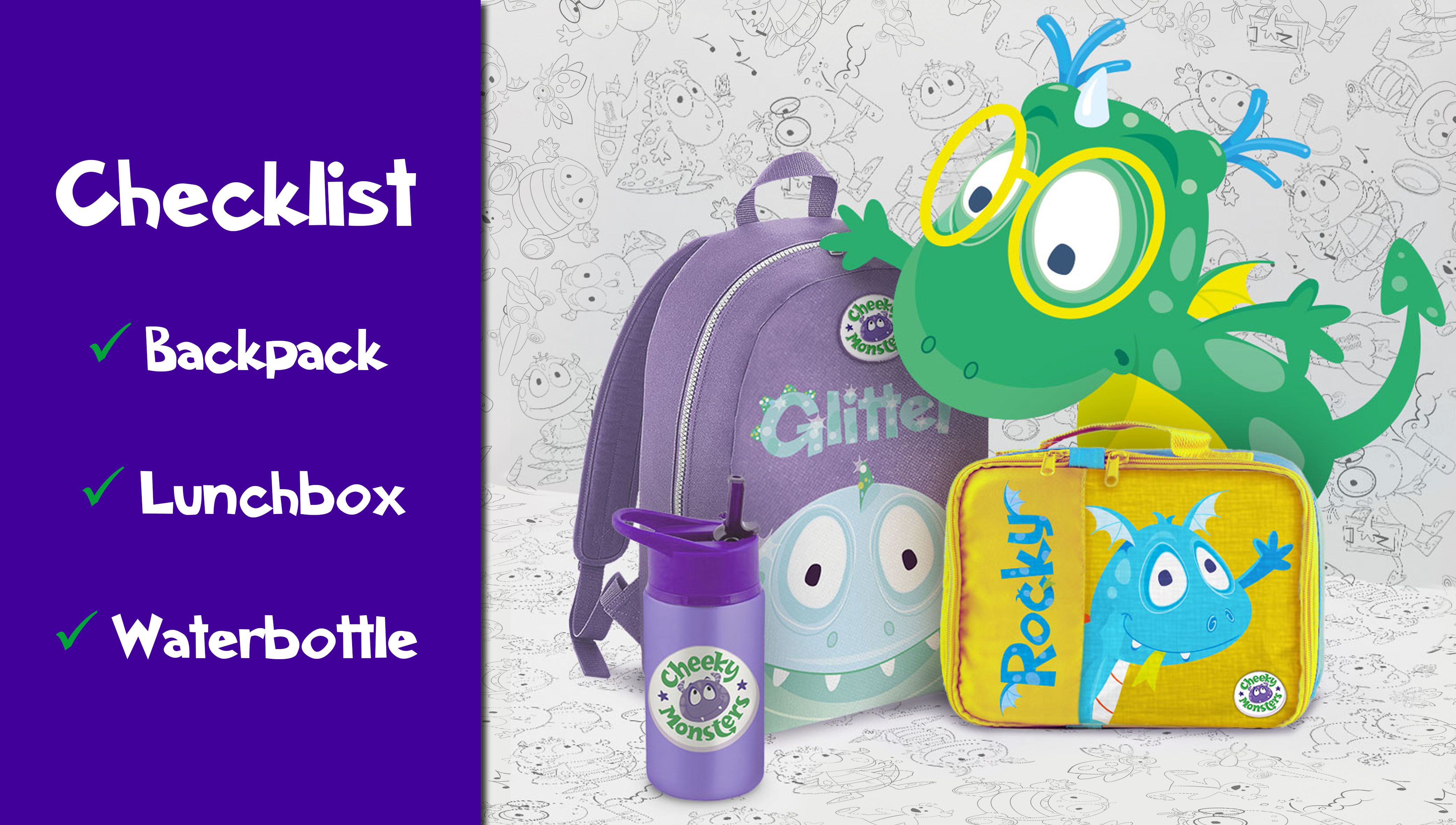 Have a Cheeky chat!
Talk about what school is like, your little ones will probably have loads of questions much like our curious Cheeky Monster Drago. They will have a lot of new feelings and emotions about starting school for the first time and will probably ask a lot of "what's that?" and "why this", even for adults the unexpected is usually quite a scary feeling so try and give them as much information and reassurance as possible.
Our little ones might not have a Cheeky Monster science lab at their school but there will be lots of things around them sparking different parts of their imagination at school much like having all the Cheeky Monsters they will make lots of new friends to join in their new adventures.
Start a school routine Cheeky Monsters style!
5,6,7,8, practice the school morning routine! Their usual routine will be very different from what they have been used to. Introduce small things into your child's routine before they start so not. Get them ready at having breakfast at a similar time they will need to on their school days, so this is one less thing that's changing.
Make sure they are prepared for the school day with their Cheeky Monster friends by having some fun with teeth brushing, our 'Brush your teeth' is on the My Cheeky Monsters YouTube Channel. This will help add some fun to the morning routine! Do the walk, cycle, or drive to their school, it will help your child get used to the school surroundings but also helps you to figure our timings and make sure they are on time for their first day.
Make superstar lunch boxes!
 Ask your child what they would like for lunch or a snack, our Cheeky Monsters love fruit treats and midday snacks. Go to the shop together, get them involved with choosing and making lunch so they feel prepared too. This helps them develop important life skills but also as they learn more at school it's a nice way to spend some time finding out what they have learned. Plus, a nice treat gives them something to look forward to!
Why not get creative and make them a sandwich shaped like their favourite Cheeky Monster? (Extra tip: Leave a positive note in their lunch, this is great for a midday pick-me-up and inspired by our Cheeky Monsters creator who does this in her daughters' lunchbox!).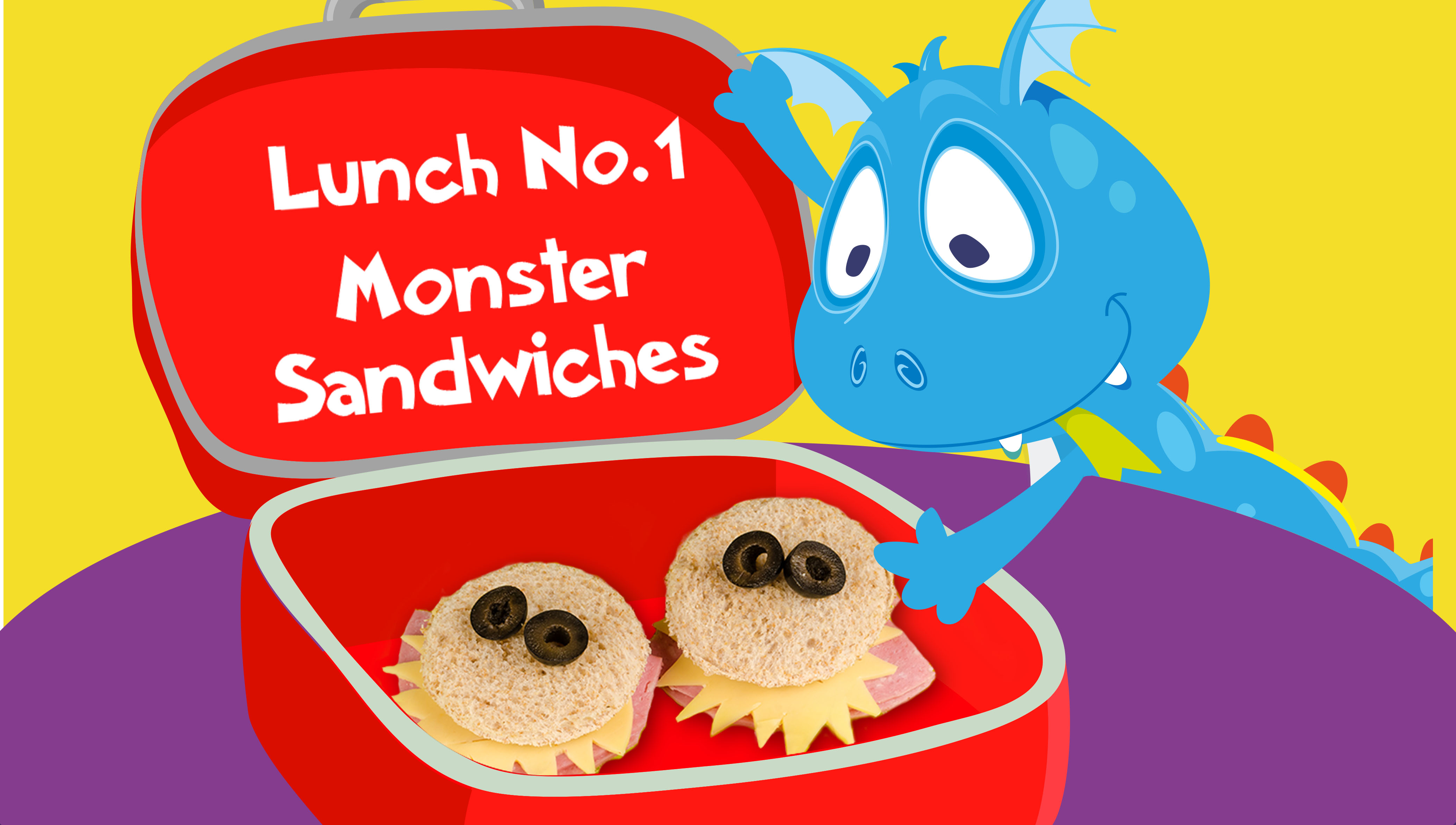 We hope these cheeky top tips help you prepare for your little ones' first day!
We would love to see them, and their Cheeky Monsters friends heading to school, don't forget to take a picture and tag us on socials with #MyCheekyMonsters so we can cheer them on.