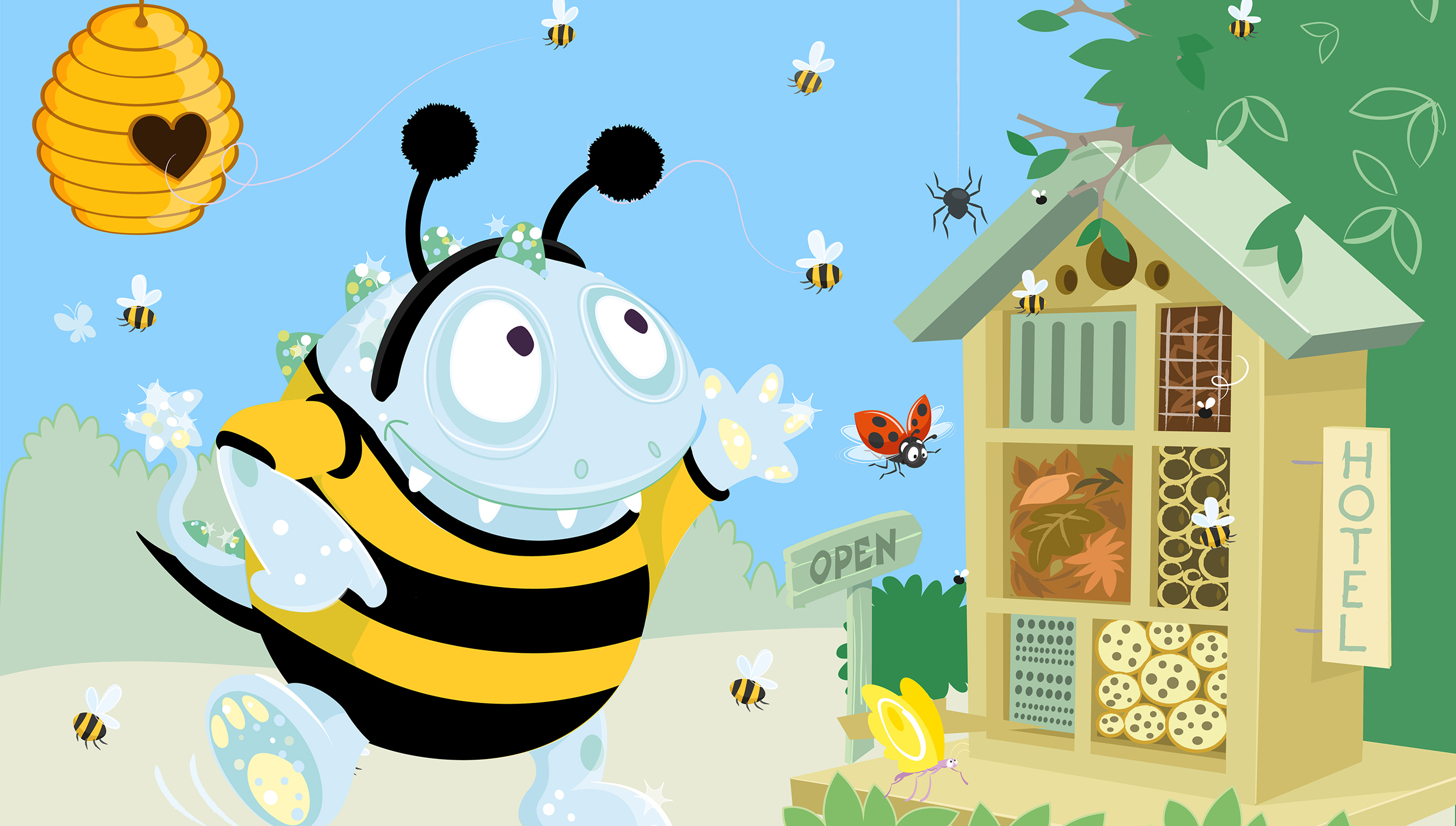 Our creepy crawly friends are all around us! They come in a variety of shapes, sizes and colours, a little bit like our Cheeky Monsters.
As the weather starts to warm up and the flowers come out so do lots of bugs. All of them are very helpful to our ecosystem such as buzzy bumblebees, however, some can be very pesky to have around (especially if you are trying to grow fruit and veg in your garden!) It's so important to teach your little ones the importance of all creatures. We have some questions that your little ones might ask and some helpful responses below 👇
What are BUGS?
Well, there are so many different types, from spiders, worms, and slugs to butterflies and bumblebees. They are called creepy crawlies because some have lots of legs to get around! Some people think they might be unpleasant, however, we think they are pretty cool and just like the Cheeky Monsters, everyone is different!
Are they boys or are girls?
They could be both! Usually, the girls are larger in size than the boys.
Do they bite/ will it hurt me?
Sometimes, yes, they might either bite or sting you. However, this is usually when they feel threatened, letting your little ones know that if you leave them alone, they will leave you alone is a good thing to learn. Remember to watch through a magnifying glass to save getting too close, just like Cheeky Monster Spike would!
What do they eat?
Most insects are omnivores which means they will eat anything from plants and fungi to other little insects. Basically, what we call a balanced diet!
If you see a hungry-looking bumblebee or wasp you can feed them sugar water, and butterflies love a snack of old fruit.
Why do they exist?
Well firstly they are so interesting, could you imagine a world without bees buzzing around, butterflies flittering about or a line of ants carrying objects 10 times their size? A lot of insects help to pollinate our flowers, fruits and veg, while others produce products that we use every day such as honey, beeswax and even silk!
If you want to find out more about these little creatures living in your own garden click on our educational YouTube video to meet our first visitor to the bug hotel!
You can also make your own bug hotel with this fun activity sheet.