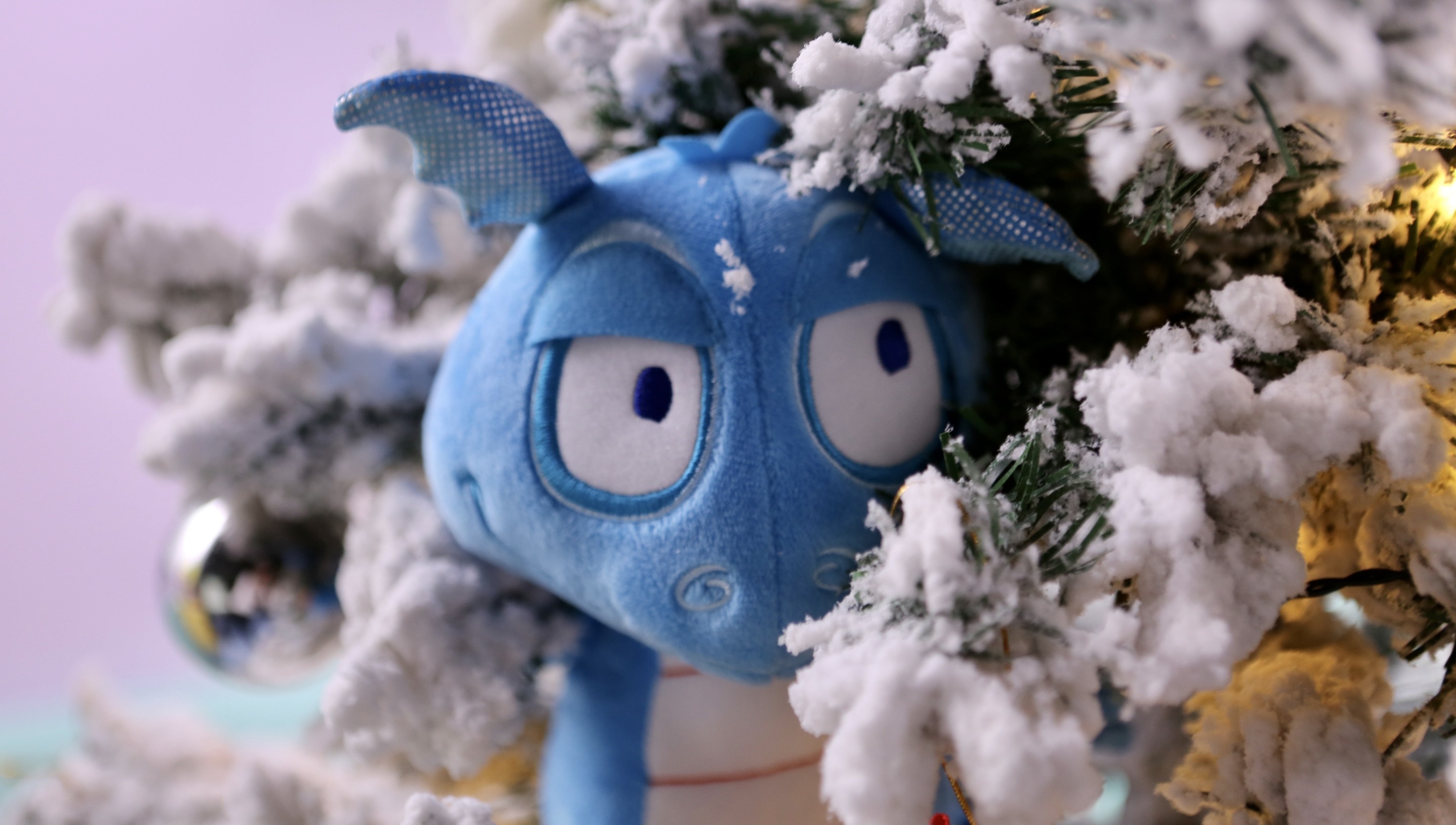 With the gift giving season upon us it's time to find out the five reasons our Cheeky Monsters should be sitting underneath your tree this year!
Number One: Cheeky Monsters tell stories, give the best cuddles and show us that everyone is different!
No matter who your little cheeky monster is at home, we have something for everyone. While our Cheeky Monster soft plush toys are perfect for warm Christmas cuddles, they also take you on an adventure with all five of our storybooks, each spotlighting a different Cheeky Monster and their fun, cheeky personalities.
One of our core family values is inclusivity and celebrating uniqueness. For example, Cheeky Monster Glitter loves dressing up in his fashion studio, where you might even find a Christmas Jumper! Cheeky Monster Drago is our Super Scientist and is always getting busy with new experiments in her lab. You'll find our all singing-all dancing Cheeky Monster Violet up on stage, Cheeky Monster Spike out exploring in nature and finally Cheeky Monster Rocky racing around in his super speedy red car!
Our YouTube channel also has a whole host of exciting educational content all focussed around Create, Play & Learn – from creative activities, educational songs and much more!
Number Two: each Cheeky Monster has their own fun adventure…
 Our Cheeky Monster books are made of the silkiest high-quality paper in a large size, so they are perfect for sharing. The big double-page spread also means we have enough space for our beautiful, bright and bold illustrations to jump across the page as you tell the story.
Number Three: you can create your own Cheeky Monster tale at home… 
To find our perfect softness with just a hint of cheeky, we tried over 100 different materials before choosing our velvety crystal velboa for our soft toys, this also rates highly in the "cuddle factor"! Our Cheeky Monsters fans have told us that they love playing with the monsters at home and re-creating their stories.
Number Four: we are award winning!
Our Cheeky Monsters have had some lovely feedback from the press and business world. We won Best Online Storybook Collection Award; we came 3rd in the Blog On Toy Awards for our Soft Cuddly Toys (up against Disney!) and our creator Anna Breese-Davies has just been shortlisted as a finalist in the Business Mum of the Year category at the Women's Business Awards!
Number Five: we love the environment and look after our packaging
Once you have chosen your Cheeky Monster, they will be on their way to you the next working day. We have been chatting with Cheeky Monster Spike who has a lot to say about the environment and loves to look after bugs in the garden. To try and help do our bit we use plastic-free packaging.
Don't forget we also offer free delivery on all orders over £20 so there is still time to shop your perfect Christmas gift!